Bandera Bulldogs score area championship
Author: James Taylor | Filed under:
Sports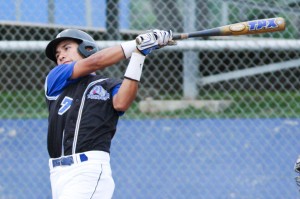 Brad Domitrovich over at Bandera ISD just sent out the latest information on the Bandera Bulldogs varsity baseball playoff run.
The Dogs will play vs. Sinton at San Antonio's Northside ISD Gustafson Stadium on Saturday, May 23, at 7 p.m. Google Maps directions here.
I'll be out snapping photos for the Bulletin, of course; see you guys there!
Read all about it, plus team photo of the area champs, at BanderaISD.net.
Tags: Bandera, Bandera Bulldogs, baseball, Sports