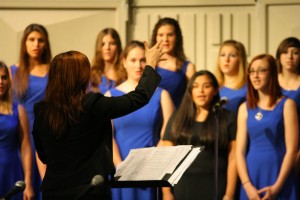 Christmas in Bandera County is a truly special time in a special place. Running around the county on an almost-daily basis to take photos of all the wonderful holiday events and fundraisers is an exhausting pleasure. There are so many stories, and so much good being done at this time of year in the county, and it's my honor to be a part of it all through photos.
With that, fresh photos have now been posted to the Bulletin's DotPhoto.com account.
BMS One Act Play Theatre presents Shakespeare's A Midsummer Night's Dream – Dec. 5, 2008
Cowboy Christmas at the Courthouse – Dec. 5, 2008
Cowboy Christmas – Bandera Holiday Parade – Dec. 6, 2008
Cowboy Christmas – Saturday – Kid Fish, American Legion Craft Sale, Country Accents Christmas – Dec. 6, 2008
Bandera ISD Holiday Choir Concert – Dec. 8, 2008
Coming soon, photo galleries from the Bandera County Chamber of Commerce mixer at Medina River Ranch Resort, the Bandera Business Association Annual Christmas Party, the House of Clay Church, and Medina Bobcats vs. Utopia Buffaloes basketball photos – JV boys, varsity girls, and varsity boys!

As always, thank you for supporting The Outlaw!
(Please note: I do not handle any of the fulfillment for print orders placed through the Bulletin's DotPhoto.com galleries, so I do not claim any responsibility for the quality of prints or service they provide. We use a completely different lab for printing here at Outlaw, and I cannot vouch for DotPhoto.com's quality. If you have any questions, please don't hesitate to contact me.)