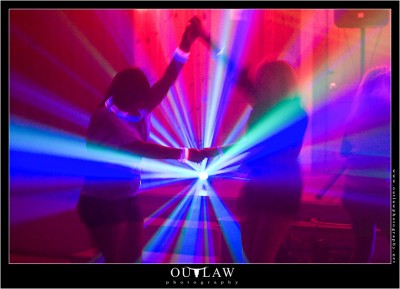 Now this was one heck of a partay.
DJs Crizzly, Hauss-Style, Bog and Lazy K threw down some incredible beats for five hours at the Pipe Creek Community Center on Monday, kicking off Christmas break in delicious bass-saturated style.
I had the pleasure of shooting photos and video alongside my videographer mate, fellow Bandera High School grad Caleb Burnett.
I had a blast and I can't wait for the next event – grapevine says we might see another concert at the end of January. I'll keep you posted.
You can view some of my favorite photos from the event attached to this post.
To view the full photo gallery, click here.
To view Caleb's photo set, click here.
For high-def video and audio from the event on YouTube, click here.
To watch my audio slideshow with over 560 images from Tannen-Bombz, click here.
To let me know what you think, post a comment below, drop me an e-mail to James@team-outlaw.net, hit me up on Twitter @BanderaOutlaw, or call/text me at 830-688-1564.