Photo Galleries posted for April 17 – May 2
Author: James Taylor | Filed under:
Sports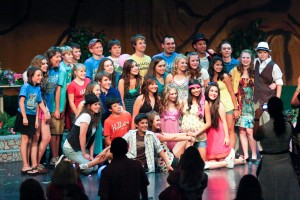 We are all caught up on photo processing! You can view all of the latest photo albums over at the Bulletin's DotPhoto.com account.
The latest updates include:
Bandera Lady Bulldogs softball vs. Devine Arabians – April 17, 2009
Bandera Real Estate presents the Boys and Girls Club Goat Spectacular Cabrito Cook-off – April 18, 2009
Medina High School Prom at the Dietert Center in Kerrville – April 18, 2009
Pipe Creek Christian School Son Shine Festival at Mansfield Park – April 18, 2009
Medina Bobcats baseball vs. Center Point Pirates – April 20, 2009
Bandera Business Association Candidates Forum at the Silver Sage Corral – April 21, 2009
Bandera Middle School Theatre presents High School Musical 2 – April 26, 2009
Medina River Cleanup – May 2, 2009
Lakehills / Pipe Creek Little League – May 2, 2009
Bandera County Relay For Life – May 2, 2009
You can also visit this link for my panoramic photo of the Relay For Life Luminaria Ceremony.
Thank you, as always, for supporting The Outlaw!
(Please note: I do not handle any of the fulfillment for print orders placed through the Bulletin's DotPhoto.com galleries, so I do not claim any responsibility for the quality of prints or service they provide. We use a completely different lab for printing here at Outlaw, and I cannot vouch for DotPhoto.com's quality. If you have any questions, please don't hesitate to contact me.)
Tags: Bandera, Bandera Lady Bulldogs, baseball, Medina, Medina Bobcats, softball, theatre