Photo Galleries posted for Feb. 17-27
Author: James Taylor | Filed under:
Sports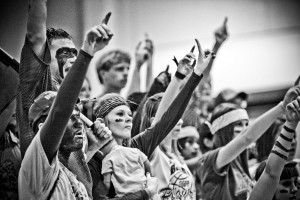 Feeling withdrawals from fine sports photos? I am here tonight with the cure!
Eight albums of fresh Bandera County sports photos are newly posted over at the Bulletin's DotPhoto.com account, including:
Bandera Bulldogs Baseball vs. Floresville Tigers – Feb. 17, 2009
Bandera Bulldogs Soccer vs. Medina Valley Panthers – Feb. 17, 2009
Bandera Lady Bulldogs Soccer vs. Medina Valley Lady Panthers – Feb. 17, 2009
Bandera Bulldogs Varsity vs. Alumni Home Run Derby and Baseball Game – Feb. 21, 2009
Silver Sage Corral Birthday Brunch and Meet The Board Meeting – Feb. 23, 2009
Utopia Buffaloes vs. San Isidro Tigers – Feb. 24, 2009
Bandera Bulldogs Basketball vs. Corpus Christi West Oso – Feb. 26, 2009
Medina Bobcats vs. Kingsville Academy – Feb. 27, 2009
That's right folks, the first baseball photos of the year and all three Bandera County school districts worth of basketball playoffs. All three teams were knocked out of the post-season, but not without some great games played first.
Let me take this chance to express how thankful I am to the community for giving me the privilege of covering your sports for the past decade of my life. All of these athletes are amazing young people who deserve the recognition and positive attention that good photojournalism can provide, and it's my pleasure to work the courts and fields each week with my camera.
If there is anything more I can do to serve your sports coverage needs, please don't hesitate to contact me. Thank you again for the opportunities, and for supporting The Outlaw!
(Please note: I do not handle any of the fulfillment for print orders placed through the Bulletin's DotPhoto.com galleries, so I do not claim any responsibility for the quality of prints or service they provide. We use a completely different lab for printing here at Outlaw, and I cannot vouch for DotPhoto.com's quality. If you have any questions, please don't hesitate to contact me.)
Tags: Bandera, Bandera Bulldogs, Bandera Lady Bulldogs, baseball, Medina, Medina Bobcats, photos, soccer, Sports, Utopia, Utopia Buffaloes