Photos: Bandera basketball vs. Wimberley and Pearsall
Author: James Taylor | Filed under:
Sports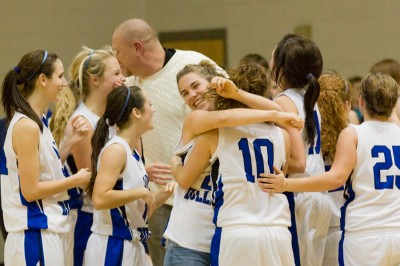 The Bandera Lady Bulldogs out a big 37-29 win over the Wimberley Lady Texans tonight to pick up a district win. The level of aggression on the court was much higher after the routing Bandera took versus Liberty Hill last week.
The Bandera boys blew past Pearsall 53-37 as well, marking a good night for varsity basketball in Bandera.
You can find a full set of my photos from the games in the Bandera.net Gallery: Lady Bulldogs vs. Wimberley here, and Bulldogs vs. Pearsall here.
Tags: Bandera, Bandera Bulldogs, Bandera Lady Bulldogs, basketball, photos, Sports