Photos: Bandera Lady Bulldogs vs. Medina Valley Lady Panthers
Author: James Taylor | Filed under:
Sports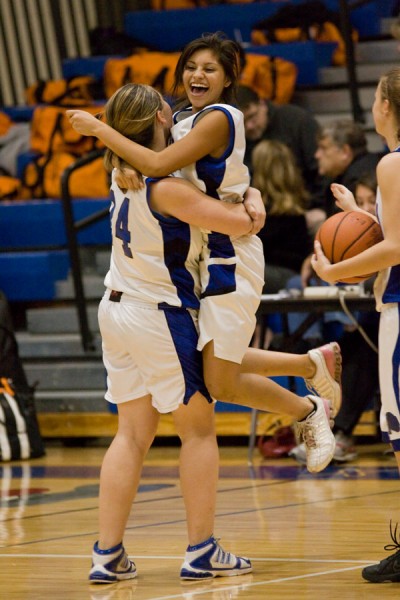 Great basketball games tonight in Bandera between the Lady Bulldogs and Medina Valley Lady Panthers.
I caught the last half of the freshman game (Bandera won by one or two points, I missed the final score, after a pair of clutch free-throws by Brittanie Palacios) and all of junior varsity (Bandera won big, 45-24) and varsity (MV won 54-45).
I shot tight tonight, so I went ahead and put all the images (93, including black and white selects) into one album, which you can find in the Bandera.net Gallery. You can see some of my favorites below.
Looks like a quiet sports schedule throughout December. I may swing out to Lakehills tomorrow and check out the Martial Arts classes there. Have anything you would like to see covered? Leave a comment below, e-mail me at James@team-outlaw.net, tweet me @BanderaOutlaw, or call/text me at 830-688-1564.
Tags: Bandera, Bandera Lady Bulldogs, basketball, photos, Sports