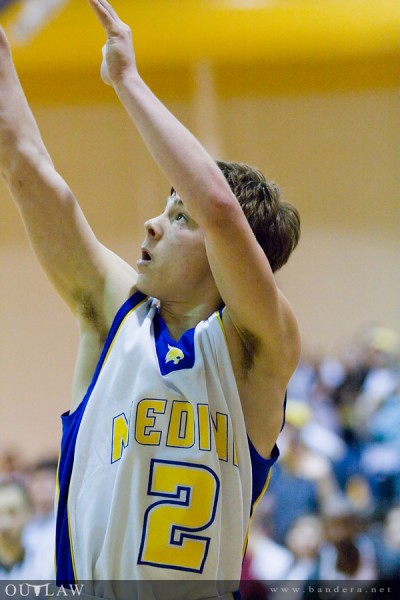 Finally enjoying some down time and catching up no my photo processing for Bandera.net.
Find below links to the last Medina Bobcats basketball game of the 2010 season (a hard-fought 64-60 loss to Yorktown) and the Chamber Awards Gala out at 11th Street.
More albums from March coming up this weekend!
You can find full albums of photos from these events in the Bandera.net Photo Gallery:
Medina Bobcats basketball playoffs vs. Yorktown Wildcats – March 1, 2010
Bandera County Chamber of Commerce Awards Gala at 11th Street Cowboy Bar – Feb. 27, 2010
Tags: Bandera, basketball, Medina, Medina Bobcats, photos, Sports