Photos: Medina Bobcats vs. Port Aransas Marlins basketball playoffs
Author: James Taylor | Filed under:
Sports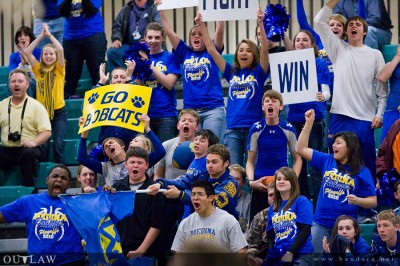 Ignoring the first quarter, Medina brought their A-game to their basketball playoff match against the Port Aransas Marlins at Pearsall tonight. The Bobcat boys picked up a big 71-30 win as they advance to the next round of post-season play, which I'm told will come Monday night.
Keep an eye on the @BanderaOutlaw Twitter feed on the right side of this page for details when they come my way. –>
The full set of photos from tonight's game can be viewed in the Bandera.net Gallery:
Medina Bobcats basketball vs. Port Aransas Marlins – Feb. 26, 2010
Tags: basketball, Medina, Medina Bobcats, photos, Sports