Photos: Medina basketball vs. Knippa
Author: James Taylor | Filed under:
Sports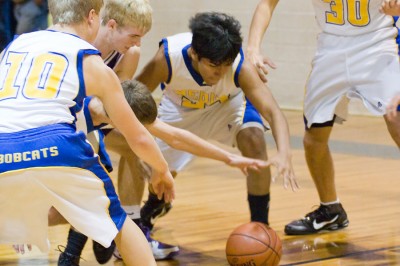 The Medina Bobcat boys beat the Knippa Rockcrushers 60-55 in a tight, physical game that went down to the wire.
The Medina Lady Cats fell 65-39 to Knippa in varsity basketball action on Nov. 24.
You can view my photos from the games in the Bandera.net gallery.
Tags: basketball, Medina, Medina Bobcats, Medina Lady Cats, photos, Sports