Photos: The Vurdict at the Guadalupe River Club in Kerrville – July 20, 2012
Author: James Taylor | Filed under:
Community Journalism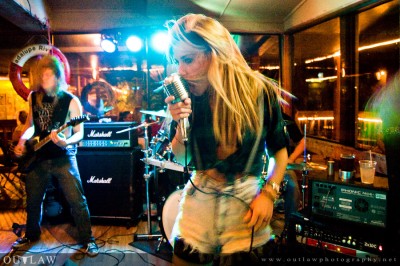 I had the extreme pleasure of photographing my friend Mitchell's band The Vurdict in Kerrville tonight at the Guadalupe River Club. I always try to show up, take photos, and support any local bands or musicians performing in the area – but I was truly blown away tonight by this band. Insane amount of talent, insane polish on their music. Great original tunes, exceptional covers (30 Seconds To Mars? I swooned!).
You can check them out online at www.facebook.com/thevurdict, and my photos from tonight's concert in the Bandera.net Gallery:
The Vurdict at the Guadalupe River Club in Kerrville – July 20, 2012
Tags: Bandera High School, concert, music