Photo preview: Bandera Bulldogs and Medina Bobcats – Aug. 27, 2010
Author: James Taylor | Filed under:
Sports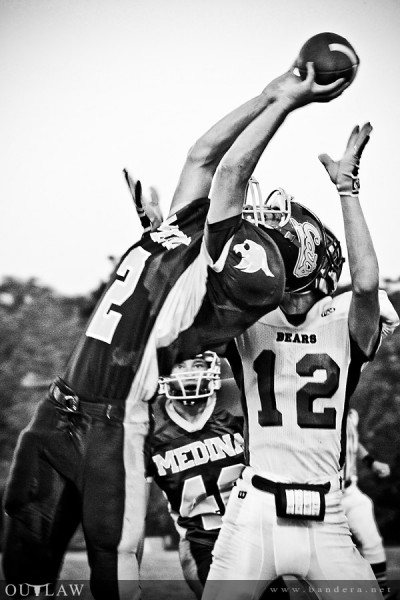 The Medina Bobcats beat the San Marcos Baptist Academy Bears tonight in varsity football action, but the Bandera Bulldogs couldn't pull a win out over the Hondo Owls in their season opener.
Here are some of my highlights from tonight's games. Full albums of photos will be posted to the Bulletin's DotPhoto.com account later this week.
Tags: Bandera, Bandera Bulldogs, football, Medina, Medina Bobcats, photos, Sports