Photo preview: Bandera Bulldogs football vs. Devine Warhorses
Author: James Taylor | Filed under:
Sports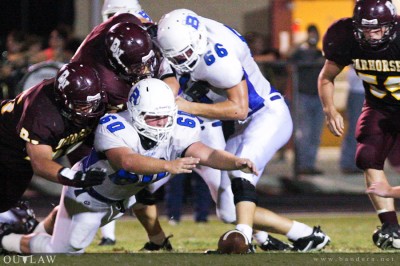 The Bandera Bulldogs did not fare well against a speedy Devine varsity football squad on Sept. 3, losing 55-7 in the second game of their 2010 season.
Here are my photo highlights from the game. My full set of images from the game will be posted to the Bulletin DotPhoto.com account later this week.
Tags: Bandera, Bandera Bulldogs, football, photos, Sports