Photo preview: Medina Lady Cats volleyball vs. La Pryor Lady Bulldogs – Aug. 31, 2010
Author: James Taylor | Filed under:
Sports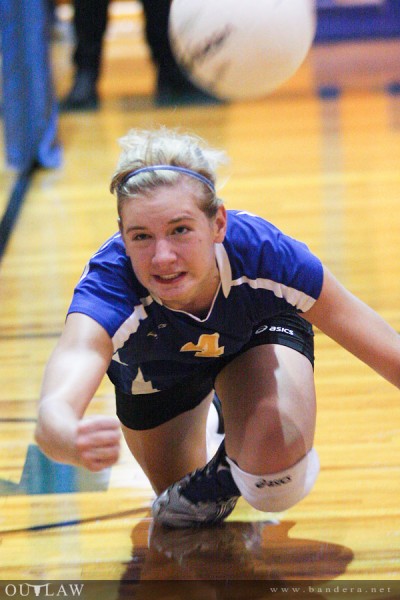 The Medina Lady Cats handily defeated the La Pryor Lady Bulldogs in three sets of varsity volleyball action tonight in The Den.
(And in the above photo, she did get the dig, and that dig saved the point for Medina. Sweet hustle.)
Here are some of my highlights from tonight's games. Full albums of photos will be posted to the Bulletin's DotPhoto.com account later this week.
Tags: Medina, Medina Lady Cats, photos, Sports, volleyball