Photos: Bandera Lady Bulldogs volleyball vs. St. Mary's Hall – Aug. 9, 2011
Author: James Taylor | Filed under:
Sports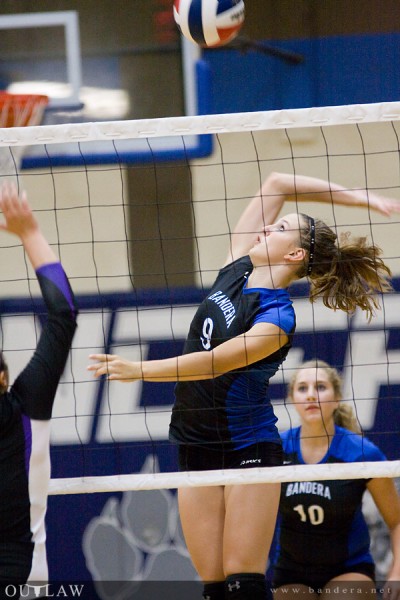 Another year of high school sports is upon us, mates! This marks my 12th year having a blast shooting Bandera County sports as a photojournalist. It's a real blessing to do what I do for a living.
Don't worry, more sports photos are in line to post from this year's completed spring sports – I just wanted to get a jump on this year's sports posts.
If there is a team or sport in Bandera County you would like to see here or in the newspaper, please don't hesitate to contact me.
As always, you can find my full gallery of images from the games in the Bandera.net Gallery:
Bandera Lady Bulldogs volleyball vs. St. Mary's Hall – Aug. 9, 2011
Tags: Bandera, Bandera High School, Bandera Lady Bulldogs, photos, Sports, volleyball