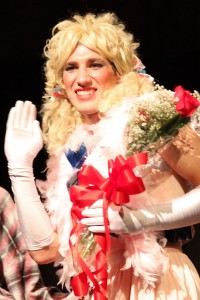 Good evening mates!
Congratulations to the Bandera Lady Bulldogs on their big 7-1 win over the Kerrville Tivy Lady Antlers in varsity girls soccer action tonight!
If anyone has scores from tonight's games for Bandera, Medina, or Utopia, leave a comment here, drop me an e-mail, or text/call-in scores and info to 830-688-1564 and I will update Bandera.net with the latest info.
Lots of photo albums will go up this weekend Tuesday, including plenty of Bandera basketball and…of course… Miss Bantucky!
If you have anything you would like to add to Bandera.net, or to see added, please drop me a line to chat.
Tomorrow (Saturday) I'll be in Pleasanton at the crack of dawn for Medina powerlifting weigh-ins, then back to Bandera for the Grace Lutheran Wild Game Dinner, and I'll spend the evening shooting Ricky Adams & Rusty Nails over at 11th Street Cowboy Bar. Somewhere in there, I will process sports and event photos and get Bandera.net updated with the latest.
Hope to see you guys out tomorrow!